Workshop on traveling in Budapest
On a way to BREAD and CIRCUSES. Crisis Edition
This Workshop takes place from the 4th of December 2009 until the 6th of December 2009 in Tuzrakter, Budapest. Organized by Art Sector Foundation, Budapest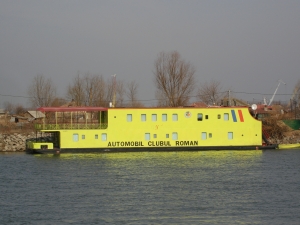 The system is experiencing its crisis that is affecting each and everyone nowadays. At such times people will start thinking about satisfying their basic needs like finding food and ensuring they have a place to live. In order to find food, people need to move, change their locations, they NEED TO TRAVEL. Usually, the people need to travel within their cities or towns.
After people find food (BREAD), they will need CIRCUSES, and for that they will need to travel outside their cities or towns. The reasons for TRAVELLING outside the cities/towns can be, of course, various, and it can be disputed whether TRAVELLING is a basic need of human being or a luxury.
The fact is, that during crisis people tend to travel less, just because they think it is too expensive.
Our workshop will discuss alternative ways of TRAVELLING inside and outside cities/towns, we will discover how TRAVELLING can exist outside the rules of the current system, and which practices are the best. We will emphasize eco-friendly nature of alternative ways of TRAVELLING, as well as compare the situation in Hungary, Slovakia and Czech Republic with regards to TRAVELLING.
The topics covered by this workshop are:

- Hitch-hiking;

- Public transport;

- Bicycling and Critical Mass movement;

- Ecological ways of travelling;

- Roma travelling.




Come, bring your experiences and get ready to discover new horizons of
TRAVELLING!
IMPORTANT
for participants from Slovakia! If you are interested in attending the workshop, please get in contact with us: workshop@col-me.info



This workshop is supported by: