MONOSKOP project finished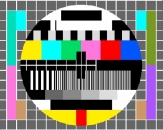 MONOSKOP project began as an attempt to provide deeper historical framework for developments in media art and culture of the 2000s. Initial motivation was to respond to criticism addressed to "new media" scenes in Slovak and Czech republics mainly for their given status of incomprehensible avant-garde. Various new media groups and collectives organising free software workshops, working with audiovisual processing, operating online pirate radios, discussing filesharing, recycling old hardware, and treating the Internet as their home-brew communication medium were immersed in exploring new technologies of a networked era and did not struggle very much with constituting its own discourse within art history. On the contrary, many regarded the independence from art market and institutional mechanisms of a field of contemporary art as their constituent trait.
The result is a online publication with a historical overview of media art and culture and a bibliography.
Results and accomplishments of the project were:
Free Online Publication of Historical Overview of Media Art and Culture in CEE

A major achievement of the project is publication of contextual history of media
art in Central and Eastern Europe. The objective was to track the emergence of
what the researchers considered "new media", or new technology of the time,
all the way to the first examples of rejection of easel painting in the 1910s.
We followed history of technology and partially also history of science. This
included signal processing and mobile computing in the 2000s, web and streaming
media in the 1990s, and earlier robotics, software, computers, video, film, and
so on. We were particularly looking at how technology intersected with art, how
artists approached emerging technology, what ends they put them to, and at the
culture which emerged around such intersections. The resulting publication is
structured in the following sections on a timeline:

Constructivists, Futurists
Literature, literary theory, aesthetics
Audiovisual compositions, Synaesthesia
Experimental film
Computing and Cybernetics
Electroacoustic music
Multimedia environments
Computer art, Dynamic objects, Cybernetic sculpture
Video
New media art, Media culture
Media theory

Inclusion of sound medium is one of the core contributions of media art to
perception of art. Many media art works treat sound as their constitutive
element enriching the sensory perception and aesthetic experience. Therefor it
was crucial to include sound works (see "Audiovisual compositions" and
"Electroacoustic music") within history of media art.

To be able to link otherwise under-documented role of technology and computing
to history of media art we also included an extensive overview of history of
computing and cybernetics in CEE.

Each section is further divided into several subsections:
Terms – listing key words unique for a genre.
People – listing key artists and theorists of a particular genre.
Networks – listing the most influential assemblages of artists, theorists,
events and institutions.
Events – listing major events of an international scope.
Literature – listing primary literature for a subject, beyond regional focus.

Each artist, theorist, event, organisation and network within the overview (400
entries in total) is linked to its encyclopedia entry which includes further
biographical information and links.

The publication is linked from several Wikipedia pages, indexed by search
engines and until this day it was accessed more than 8,000 times. It is freely
available online at the address
http://burundi.sk/monoskop/index.php/Media_art_in_Central_and_Eastern_Eu...

Free Online Publication of Bibliography of Media and Culture in CEE

One of the findings of the research was that historical media art in CEE is not
only under-documented online, but there is also very scarce printed literature.
To provide the stronger support for a further research we collected an extensive
bibliography. Currently it contains 1,000 bibliographic entries ranging from
books and catalogues, through brochures and pamphlets to journal articles and
online essays. It follows the same structure as the first publication. It is
freely available at the address
http://burundi.sk/monoskop/index.php/Media_art_in_Central_and_Eastern_Eu...

Establishment of the Network of Researchers and Art Historians

Natural outcome of the research was a formation of a pioneering network of
artists and researchers involved in various fields directly or indirectly
related to history and preservation of media art and culture in CEE.

Slovak artist and writer Michal Murin uses MONOSKOP as a primary educational
resource for his students at art academies in Banská Bystrica and Košice,
Slovakia, many of whom became contributors. MONOSKOP provides a curriculum
resource also for the art historian Mária Rišková at the Fine Arts Academy
in Bratislava, art historian Miloš Vojtěchovský at the Center for Audiovisual
Studies at FAMU in Prague, and the list goes on.

Kyiv-based FCCA curator Ianina Prudenko began to use MONOSKOP platform for her
development of online archive of media art from Ukraine for which she was unable
to find infrastructural support at her home country.

Polish art critic Agnieszka Pokrywka wrote a master thesis about new media art
in CEE in the 2000s and created a visualisation of MONOSKOP database.

Other active MONOSKOP contributors include Polish art historian Joanna Walewska,
Hungarian-Canadian artist and organiser Nina Czegledy, Croatian curator and art
historian Darko Fritz, Slovak artist Jakub Pišek, Dutch-Bulgarian artist Rene
Beekman, and many others.

MONOSKOP is being referred by numerous writers, theoreticians and educators from
the fields ranging from art theory, through film studies, to history of
cybernetics, and provides a strong and participative platform for
interdisciplinary studies.